Starting on Monday, my work schedule shifted to being four 10-hour days Monday through Thursday. I had been working four 9-hour days Monday through Thursday and then 4 hours on Friday. But, for the moment anyway, they're changing it to 4×10's. And while a lot of people are really excited about that, and while I'm looking forward to 3-day weekends being the norm, I'm not excited about the longer days. I start at 7:00 and get off at 5:30, so it's dark when I go and dark when I come home and it's just a long day.
So when I got home today, after a long week of people getting back into the swing of things at work and freaking out about a variety of different things and talking about schedules that were scheduled without the actual help from the Scheduling Person (me), I was tired. My back has been hurting. My knee has been hurting. I missed Justin and my puppies. I didn't want to do anything other than sit on my butt and chill with my boys.
But this dang calendar. It's so cute. And surprisingly good at nagging.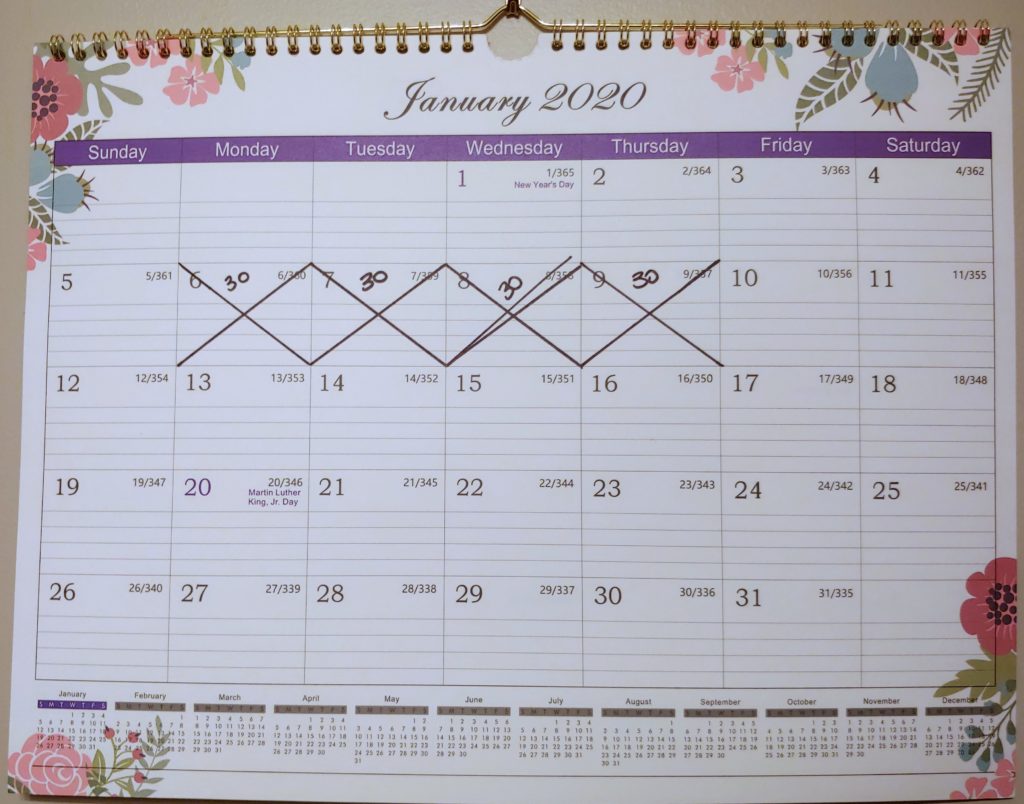 So I went for my walk anyway. And then I took a bath.
And now I'm pressure cooking squash.
Erica, this is that squash I was talking about: Kabocha squash. (Wikipedia link) It's very yummy, but I don't see it at the grocery store very often.