I currently weigh upwards of 260 pounds. What's amusing to me about that is when I stepped on the scale for the first time this year, the number that I got was the same number that I got at the beginning of last year. So, for not working on this last year, I did darn good at maintaining this weight.
It's not great. But it's something. Gonna take what I can get.
So, it being January and all, a lot of people are thinking about trying to lose weight and get more healthy and all those wonderful / awful things. And I'm no exception. I really thought that I'd be able to get my weight down before this point. I was doing so good about it back in … 2016.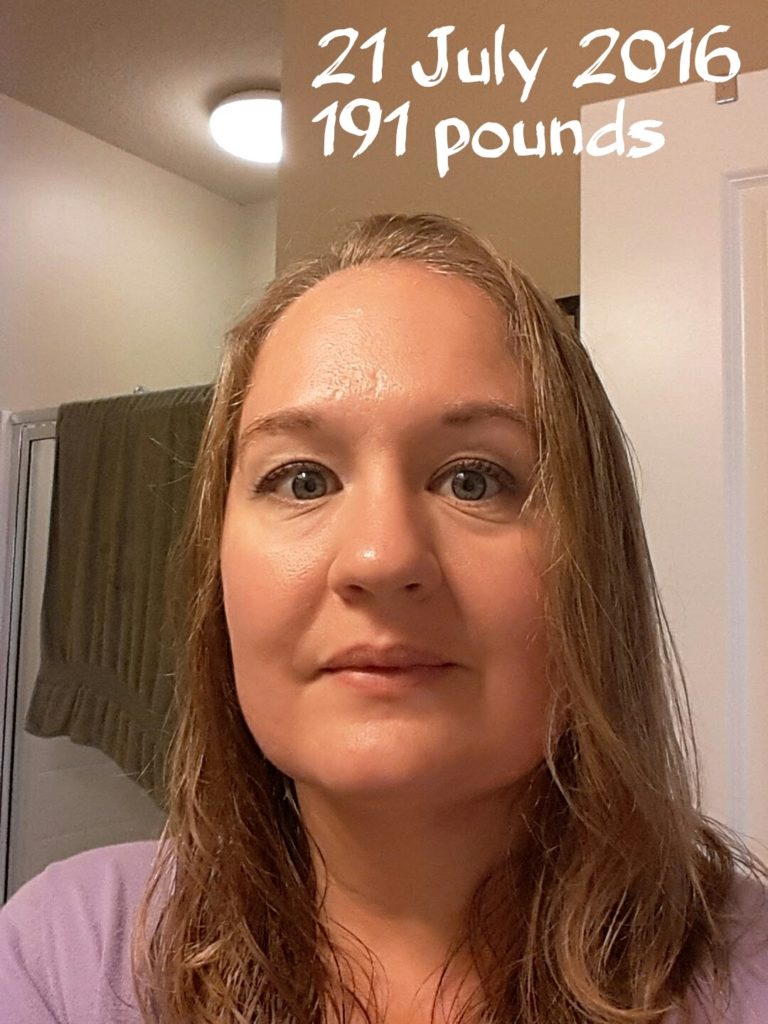 I was quite proud of what I had accomplished that year. And then I hurt my knee and I had surgery and I got depressed and … I stopped trying.
But you know, I'm really tired of being painful. My back was a lot less achy when I was more fit. And I liked the items in my closet a lot more. And I was able to do fun things that I really enjoyed doing. Yeah, weighing less would be nice, but it's the other stuff that I really miss more than anything.
Like walking? I miss walking without it hurting.
Justin told me about this thing called "don't break the chain" for accomplishing goals. The idea is that you have a calendar and every day that you accomplish your goal for that day, you put a big X across the day. Then the next day, accomplish your goal again, and put in another X. And you get a chain of X's. And the idea is to keep that chain going as long as possible.
So I got a calendar and Justin put it up behind the bathroom door where I put all my clothes for the day, so I can see it every morning. And my current goal (it's going to sound so small) is to walk for 30 minutes. And if I can't walk for some reason, do something else for exercise for 30 minutes. Just 30 minutes of light exercise every day. And just that right there is so much more than I've done in the last several months. And that 30 minutes of light exercise is a lot harder than it should be for someone of my age, but after I get home, I have to sit and ice my knee because I cannot bend it due to the swelling.
But, you know, everybody has to come from somewhere and this is where I'm at right now. It's not a start or a starting-over or a "fresh start!" or anything like that. It's just where my journey is at the moment.